Led by our diverse team with unparalleled experience from Fortune 500 companies, A Show For A Change works with mission-driven storytellers and charitable partners to change the world.
Learn about us below!
Jared Milrad, J.D., M.S.
Founder and President
Jared Milrad is a seasoned entrepreneurial leader adept at launching innovative projects and achieving tangible results. An accomplished filmmaker, advocate, and entrepreneur with more than 10 million views worldwide, Jared worked for President Barack Obama and served in The White House. To help families afford legal services, Jared founded a nationally recognized non-profit organization supported by Warren Buffett's family foundation, Peter Buffett, U.S. Supreme Court Justice Sandra Day O'Connor (Ret.), and Harvard Law School Dean Martha Minow. He appeared in Hillary Clinton's historic presidential campaign commercials ("Getting Started," "Equal"), and has been profiled by dozens of media outlets around the world, including The New York Times, The Chicago Tribune, BBC News, The Guardian, The Times of London, TIME, MSNBC, CBS, NBC, and ABC News.
Jared holds a law degree from Northeastern University School of Law, a graduate degree from Tufts University, and an undergraduate degree with highest honors from North Carolina State University. He received performance training at the prestigious The Second City Chicago and the Howard Fine Acting Studio in Hollywood. Jared is a proud member of the Screen Actors Guild and AFTRA (SAG-AFTRA) and Summit Series, a curated community of creative entrepreneurs and innovators.
An advocate for social change since the age of 14 who has helped lead service projects on four continents, Jared lives in Long Beach, CA, where he was a first-time candidate for City Council endorsed by actor Kal Penn. Jared and his husband, Nate, are proud parents of their adopted dog, Oliver.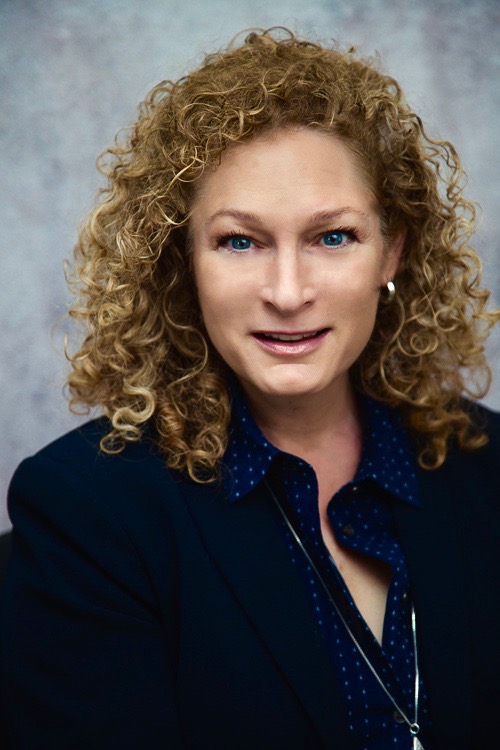 Molly Kronberg
Executive Vice President, PARTNERSHIPS & STRATEGY | Board Advisor
Molly Kronberg is a senior level strategy, partnership, and business development leader who brings people and companies together to realize opportunities at the intersection of media, entertainment, and technology.
As a principal at Group 5 Consulting, Ms. Kronberg advises start-up and mid-sized companies on go-to-market strategy, partnership development, and employee talent management. She emphasizes outside-the-box thinking and customer/client-centric innovation.
For over twenty years, Ms. Kronberg has cultivated alliances to build and launch solution-based programs, products, and services. Her work on media and technology integrations has included projects at Disney, Time Warner, NBC Universal, and 20th Century Fox. She has broad cross-cultural expertise and has leveraged it to build high-functioning business development teams across the US, Europe, and Asia.
Prior to Group 5 Consulting, Ms. Kronberg was the Vice President, Corporate Strategy, Standards and Business Development and Vice President World Wide Strategic Business Development at DTS. Earlier in her career, she served as Vice President, Sales at MGM, and Executive Director at Warner Bros where she managed award-winning sales and marketing teams that helped revolutionized home entertainment as a category with global customers including Wal-Mart, Costco, and Target.
Ms. Kronberg earned a Bachelor of Arts with a double major in Organizational Studies & Psychology and a minor in Marketing from Pitzer College in Claremont, California.
Aline Grunwald, Esq.
Legal Counsel
Aline is a transactional attorney with expertise in entertainment and media matters ranging from development, production and acquisition of diverse content. Aline grew up in Paris, France and moved to Los Angeles to attend UCLA Law School. She started her legal and business affairs career at Metro Goldwyn Mayer, and continued on to Sony Pictures and Paramount Studios. After taking a leave to work on her own feature and series development/production projects as well as to run a music business, she recently re-entered the legal work force doing talent related transactions, development and other production agreements for the boutique talent law firm of Sloane, Offer, Weber & Dern LLP, as well as for Stroock, Stroock and Lavan LLP. Aline's unique perspective on the legal, business and creative needs stems from her years of experience on the production and acquisition side of films and television, ranging from big budget motion pictures to television programs and series. She also brings a global vision of the business with her unique European background.
Rebecca Pollock
DIRECTOR OF Content and PARTNERSHIPS
Rebecca Pollock is a marketing and brand innovator focused on bringing brands to life through effective partnership development, storytelling, and creative marketing strategy. She's passionate about building and growing purpose-driven partnerships with brands and organizations at the convergence of entertainment and technology.
Rebecca was at SAP for 13+ years in global strategic marketing functions. In Competitive & Market Intelligence, she developed and managed relationships with analyst firms, including Gartner, IDC, and Forrester. In Global Sponsorships, she directed and expanded partnerships with sports and entertainment organizations, such as Madison Square Garden and McLaren Technology Group (McLaren Formula One Racing), to showcase how SAP technology helps its partners grow and succeed.
Rebecca loves contributing to making the world a better place. She spent 2+ years as a Small Business Development Advisor in the Peace Corps in Mali, West Africa, working with women's groups by empowering them to increase financial independence via microfinance loans and build business skills. She has also volunteered as a dental assistant at Mildmay Uganda Hospital in Kampala assisting dentists during visits with children living with HIV and worked with street kids in Delhi, India on basic reading and writing skills. An avid marathon runner, Rebecca has raised thousands of dollars for Fred's Team, Memorial Sloan Kettering Cancer Center and the Leukemia & Lymphoma Society in the fight against cancer.
Originally from Newtown, Connecticut and New York City, Rebecca is enjoying her new life in the City of Angels and is excited to be a part of changing the world through the power of story. She earned a Bachelor of Arts in French from Franklin & Marshall College and a Certificate in Negotiation and Decision-Making Strategy from Columbia University.
Dennis Baliton
DIRECTOR OF TECHNOLOGY
Dennis is a Director of Technology with substantial experience as a software architect, applications developer and strategic product planner. His varied experience has helped him bridge the gap between idea and delivery. Dennis has been a hands-on web and mobile applications developer and successfully delivered an Over-The-Top (OTT) Streaming video platform.
Dennis' eclectic background gives him a fresh point of view that is holistic and pragmatic. He studied Computer Science at California State University - Dominguez Hills.
Susan Brooker
DIRECTOR OF CONTENT MANAGEMENT & DISTRIBUTION
Susan Brooker is experienced in designing, developing and implementing technical solutions for media and entertainment companies. During her career she has delivered enterprise solutions using innovative technologies for companies such as Warner Bros, Universal Music, NBC Universal, and start-ups. As the Director of Systems Operations at Warner Bros, her team won a Technical Emmy for the Digital End to End (DETE), a digital distribution software solution.
A University of California, Santa Barbara alumni with a double major in Business Economics and Environmental Studies. Susan has assisted organizations in decreasing their environmental impact through the usage of cutting-edge technologies.
As an advocate for STEAM programs, Susan volunteers her time working with youth groups such as Girl Who Code and Girls on the Run. While originally from Las Vegas, Nevada, she has acclimated to the California lifestyle. Her hobbies include paddle boarding, snowboarding, running and yoga.
Arman Musaji
SENIOR UI/UX Designer
Arman is a multidisciplinary UX Designer whose career has spanned the worlds of Graphic Design, Footwear Design, and UX design. He's created everything from branding and packaging, to ads, to shoes and skateboards. Now his focus is User Experience Design. This diverse background has given him a unique level of versatility, with an innate knack for user centered design. Arman has many career aspirations, but they are all centered around designing products that improve people's lives and make the world a better place.
He loves art, film, exploring nature, and his dog Ivan.
Nabeela Abidi
FULL STACK DEVELOPER
Nabeela Abidi is a Full Stack Developer with a strong foundation in software engineering and programming principles. She has worked at various startups and alongside some very technically able individuals to successfully complete projects. Currently, Nabeela is a graduate student at the Georgia Institute of Technology and will be completing my MS in Computer Science with a specialization in Interactive Intelligence.
Nabeela is incredibly passionate about probing deep into the realms of the technology world, taking any opportunity to learn more about web, mobile and software development. She enjoys work that challenges her to learn something new in a different direction and she is interested in exploring the intersection of technology, data and social good. In her free time, Nabeela enjoys reading, solving jigsaw puzzles and going on hikes.
Courtney Coffey
SoCIAL MEDIA MANAGER
Courtney Coffey is a video creative, a social media, and digital content expert with a demonstrated history in television and film production, digital marketing, and social media growth. She has been involved in film production from a young age; she began her career as an actor, but has since branched out into other areas of the industry. Her unique background has led to her working with companies such as The Walt Disney Company, Fox Home Entertainment, and BET.
She attended James Madison University, where she earned a degree in Media Arts & Design. While there, she produced and directed numerous films and shorts, including the award-winning short documentary, Parties to Pacifiers. Other than creating original content and honing her social media skills, her hobbies include dancing, color guard, and hiking. She currently resides in Los Angeles, and is extremely excited to be a part of the A Show for A Change team!
Selena O'Neill
ADMINISTRATIVE COORDINATOR
Raised in Arcadia, California, Selena is a recent graduate from University of California, Riverside. With a degree in statistics, she is experienced in data science and analysis, and was frequently involved in her statistics department's activities. She is most passionate about film production, however, and aspires to put her experiences in both data organization and filmmaking to use in the film industry. She loves books, watching and making movies, and listening to sad music.
Tashion Macon, PhD, MBA
Board ADVISOR
Tashion Macon has emerged as a modern-day marketing guru. Her visionary strategies have catapulted sales and brand awareness for iconic brands such as T-Mobile, Burger King, and MTV, NFL, NASCAR, and Microsoft/XBOX. As the Senior Manager of Partnerships and Promotions for T-Mobile, Macon successfully managed the NBA Entertainment partnership and spearheaded successful lifestyle and partnership programs for "The Academy Awards," "Grammy Awards," "Oprah," "NBA," "NFL," "Sundance Film Festival," MTV/Viacom, and all other network and cable media investments as well as evaluated the ROI/ROO of each.
Tashion actively participated in creating T-Mobile's first-ever, multi-year Hispanic sport promotional partnership, exploding market share through sponsorship of the World Cup and an on-going $30MM+ program. Tashion launched her career in the music business of Antonio 'LA' Reid and Kenneth 'Babyface' Edmonds' LaFace Records executing dynamic marketing campaigns for multi-platinum recording artists TLC, Toni Broxton, Usher, Outkast, and Pink. At Warner Strategic Marketing, Macon amplified partner product sales by more than l2O%. Macon went on to identify an underserved, burgeoning market for niche compilations and music anthologies targeting Christian/Faith-focused and affluent African American markets, exploding first-run sales by generating $10MM, and causing 2001 to be the most successful year in category history. Macon's unique ability to identify talent and influence the music market turned artists such as Travis Barker, John Legend, Kelly Clarkson, Leona Lewis, and The Black Eyed Peas into influential brands.
Tashion has successfully driven the ideation process, developed integrated and re-branding strategies, and negotiated partnerships for Fortune 100 companies as well as emerging brands across a myriad of highly competitive consumer categories, such as the Beverage category (PepsiCo Brands), Telecommunications (AT&T, T-Mobile USA), Financial (American Express), Apparel and Footwear (Timberland, Reebok, Victoria Secret PINK!, Lucky Brand), and Sports (U.S. Olympics, FIFA/World Cup, NFL, NBA, NASCAR). In addition, her commitment to social impact and social innovation via the partnership of celebrity culture and corporate social responsibility have given voice to the voiceless, placed megaphones in the hands of the masses, and leveraged celebrity social media platforms to inspire the citizen journalist for causes and missions that would otherwise be pressured into silence.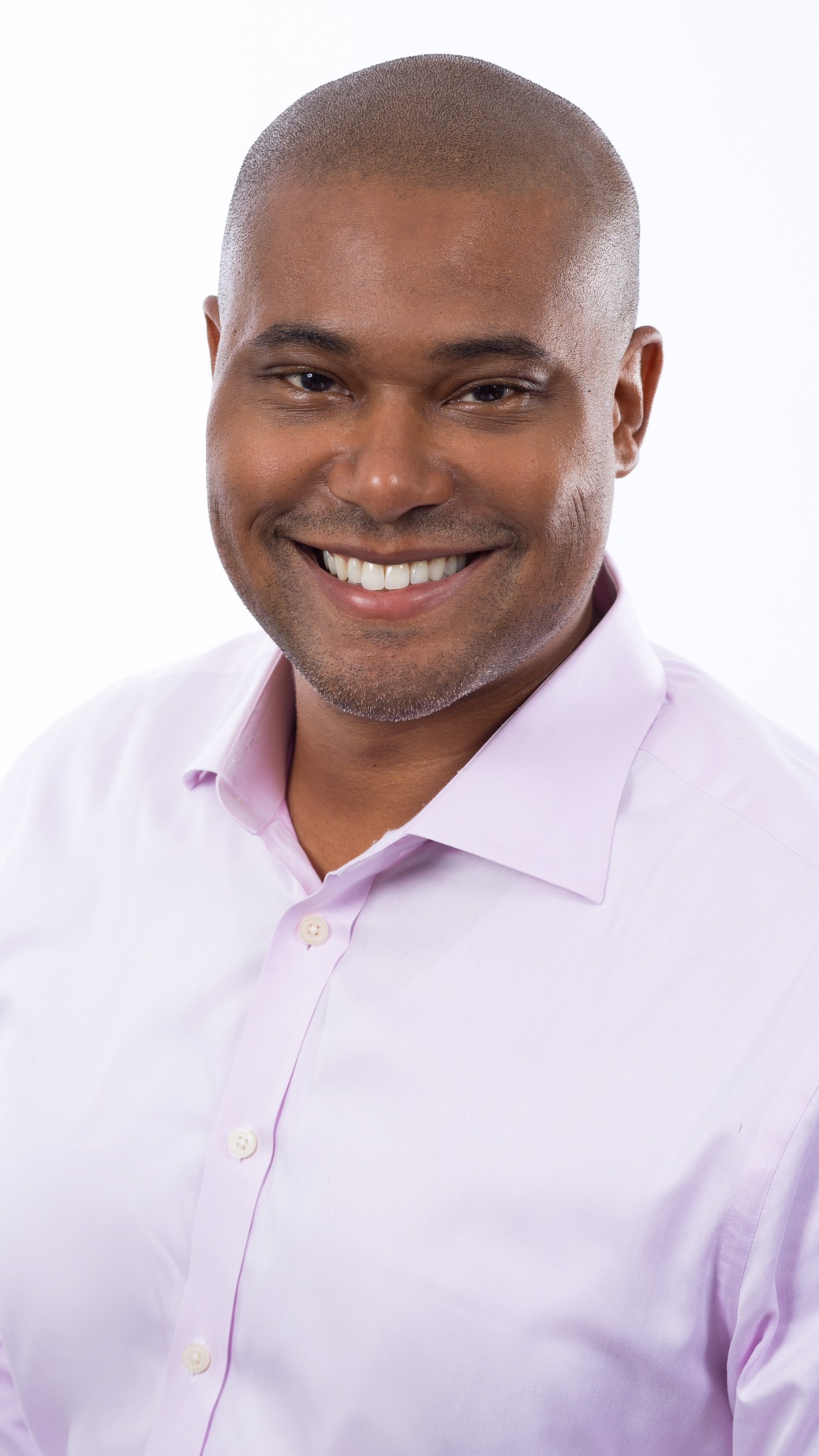 David Malonson
BOARD ADVISOR
David Malonson is a Finance Executive with a demonstrated history in Entertainment, Commercial Real Estate, and Retail. David was recently responsible for the financial planning and analysis of a $1.2 billion dollar portfolio, and has a keen understanding of the forecast and budget process. He also understands how to read and interpret Balance Sheets, P&Ls, and Cash Flow Statements. Having previously served in executive finance roles for Westfield and Lucky Strike Entertainment, David has the innate ability to communicate complicated financial analysis in a digestible manner.
David is a graduate of the University of Michigan, where he studied economics.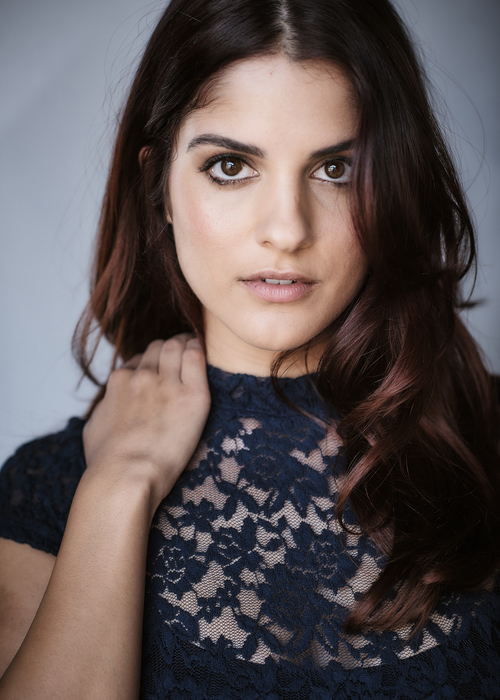 Kiana Madani
BOARD ADVISOR
Iranian-American actress Kiana Madani has been acting, modeling and performing for nearly ten years. Born and raised in San Jose, California, Kiana partook in theatre productions locally and participated in acting classes in San Francisco. She has been in Los Angeles for five years and has worked on multiple TV pilots, national commercials and feature films amongst seasoned actors. Currently, you can watch her in the political drama THE PIRATES OF SOMALIA opposite Al Pacino, Evan Peters, Barkhad Abdi, and Melanie Griffith on Netflix.
Matthew Schuster
BOARD ADVISOR
Matthew Schuster is a corporate strategy executive and venture investor, primarily focused on the Sports, Media and Entertainment industries. He is currently an Investor and Advisor in the Global Sports & Entertainment Business Academy, a start-up that provides programs for high school students to learn about careers in the sports and entertainment industries. He is also a Virtual Mentor for Capital Factory, a venture accelerator and investment Fund for entrepreneurs in Texas. Previously, Matt was the Vice President of Corporate Strategy and M&A for Endeavor (formerly WME | IMG). In his role, Schuster identified and evaluated potential investment opportunities and worked across all divisions of the company to strategically optimize their businesses and develop new commercial venture opportunities. Prior to joining Endeavor in 2013, Schuster worked at The Walt Disney Company, focusing on strategy, investments and business development in the sports, media, entertainment and consumer products sectors. He also has experience working in various positions in corporate strategy, business development and mergers & acquisitions at the National Football League, General Electric Company and Goldman, Sachs & Co.
A graduate of Indiana University, Schuster also earned an MBA from Columbia Business School. Originally from Fort Worth, TX, he currently resides in Los Angeles with his wife Tara, son Grayson and dog Lucy.